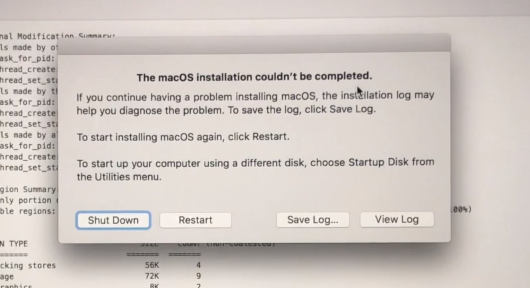 Hay bastante gente que al actualizar el macOS se quedan sin poder arrancar el Mac y sale el error: The macOS installation couldn't be completed.
A continuación explicamos como podéis solucionar este error:
Tenemos que arrancar el Mac desde el disco duro para que no intente de nuevo la actualización. Para esto iremos al menu Utilities -> Startup Disk

Seleccionamos el disco duro del Mac y hacemos click en Restart…

El Mac se reinicia y arranca bien. Ahora tenemos que entrar en la App Store y actualizamos de nuevo. La actualización pedirá reiniciar el Mac. En el proceso de actualización, el Mac se reiniciara varias veces.